Onboarding matters a lot. 69% of employees are more likely to stay with the company for at least three years after a great onboarding experience. Whether you are new to a company, or new to a role, or a very busy HR professional, finding the right resources can be a challenge during this very critical period. We have compiled a list of key resources, 5 of them to be exact, to help you get the new hires to adapt, stay, and be happy (even if the new hire is you).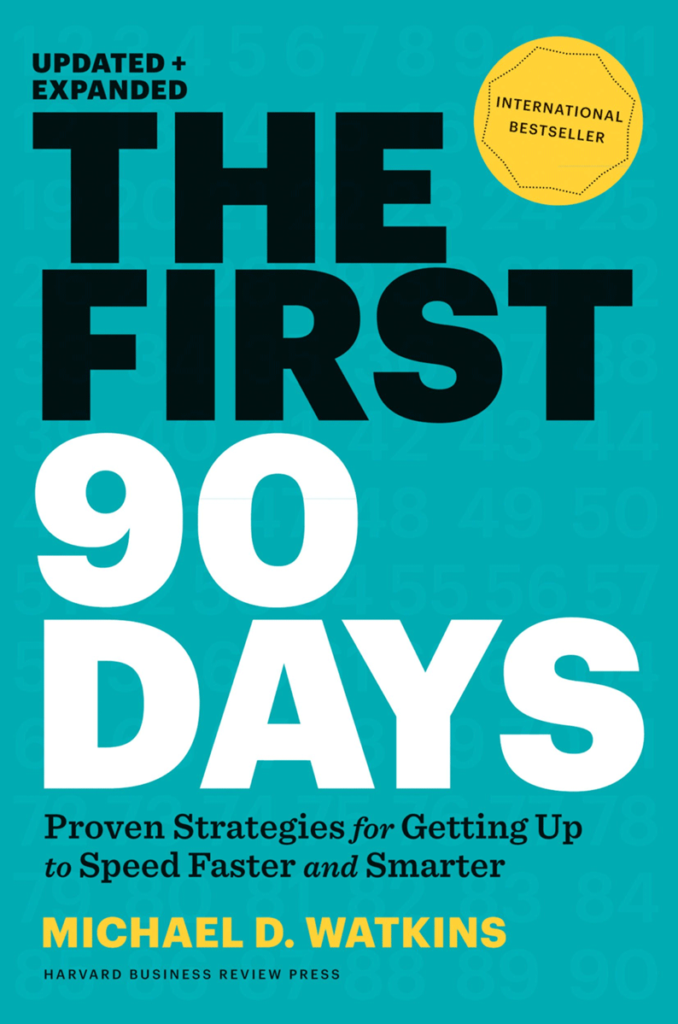 1. The First 90 days by Michael D. Watkins
The First 90 Days, which The Economist called "The Onboarding Bible," has sold more than a million copies in English and has been translated into 24 languages. The book by Harvard Business School professor Michael Watkins provides a template for newly appointed managers to start with a bang. While this is a guide for leaders, the book offers proven tools and strategies for moving successfully into a new role at any point in one's career. These strategies include knowing what motivates you, tailoring your approach to your role, negotiating success, speeding up your learning, clinching early victories, getting alignment, building your team, building alliances, managing yourself, and accelerating everyone. Watkins gives vivid examples of success and failure at all levels and avoids common pitfalls.
"The First 90 Days" is a reference guide, not intended to be read once and then put on the shelf. Managers and HR professionals will refer to it often and actively work on it versus just reading it. The book, filled with charts, tables, figures, and questions, is designed to optimize one's first three months on the job strategically. Written in 2001 and updated in 2013, Watkins has created a classic.
2. Onboarding new employees: maximizing success by Talya N. Bauer
The SHRM publication, regarded as the most cited report on onboarding, is a must-read if you want to keep up with the most significant research results and get the tools you need to create an effective onboarding process in your company. Talya Bauer, Ph.D., a renowned onboarding researcher from Portland State University, first takes you to the Four C's of onboarding (Compliance, Clarification, Connection, Culture) together with a range of approaches and new tools to keep onboarding on track. Bauer explains both the short-term and long-term outcomes of onboarding with case studies, including IBM, Bristol-Myers Squibb, Microsoft, Bank of America, and Zappos.
The 28-page report also focuses on onboarding and HRM, feedback tools, different kinds of onboarding experiences, and gives examples of best practices. Access the report here.
3. Getting New Hires Up to Speed Quickly by Keith Rollag, Salvatore Parise, and Rob Cross
The MIT Sloan Management Review article is a must-read if you want to learn more about "the relational approach." on new hire orientation. The report argues that the more successful companies at rapid onboarding tend to use a relational approach instead of an informational approach based on comprehensive research.
In this study, the researchers looked at the relationship between a new hire's connectedness and her/his time-to-proficiency. According to the article, most companies tend to use an informational approach to orienting new hires, providing them with a smorgasbord of information about company routines and technologies. Providing too much information in a short onboarding program has unintended consequences because newcomers typically cannot prioritize the information they encounter. So, they end up seeing everything as necessary, exhausting themselves trying to comprehend every manual, report, and database they encounter. Those who feel overwhelmed might give up altogether. The same study showed that a relational approach that helps newcomers establish a broad network of relationships with coworkers to onboarding is far more effective. Access the full article from here.
4. 2020 Remote Employee Onboarding Report by Tugrul Turkkan
With work going completely virtual after COVID-19, onboarding new talent has become a more significant challenge for companies. This report by Tugrul Turkkan, researcher and co-founder of Journey, is designed to help HR professionals do this transition smoothly. The research data were collected from 268 interviews with new employees, hr professionals, and managers, and 1,200 pages of data, identifying activities, needs, pains, and gains that newcomers said were essential or meaningful. The report takes you on a complete remote onboarding tour from the challenges to the opportunities, three myths, and four pillars.
The guideline suggests nine best practices, including viewing the onboarding as a process, not an event, mapping the employee journey, involving managers, using a relational approach, measuring what matters. You can see an infographic summary here. Or you can access the full guideline from here.
5. Successful Onboarding: Strategies to Unlock Hidden Value Within Your Organization by Mark Stein and Lilith Christiansen
Are you looking for a ready-to-use system for your onboarding process? Consultants Mark Stein and Lilith Christiansen have worked with leading companies and synthesized their work on four pillars of successful onboarding. From rewriting the employer-employee contract to reducing time-to-productivity, making improvements at the systemic level, and enrolling new hires in your company's strategic plan, this book provides a business case systemic approach. With inside stories from Apple, Microsoft, Starbucks, Netflix, this book is an excellent read for HR professionals at any level.
Still thirsty for more on successful onboarding strategies and information? Check out our blog posts here.