Last Updated on November 18, 2021 – 11:45 am
The success of an organization largely depends on the availability of effective management. The role that management plays is to connect leadership and "rank-and-file" (for lack of a better word) employees. Leaders are usually the source of inspiration and direction for managers who are, in turn, responsible for applying effective strategies to the running of the organization. It's obvious why 95 percent of organizations plan to increase or maintain current investment in leadership development – a $400 billion industry.
While there are various means to achieve management status, there is an essential subset of knowledge, skills, and abilities (KSAs) that an employee needs to engage other workers and achieve organizational goals. One of the means of effecting growth management in a company is to watch out for missing skills. Where these KSAs are missing, relevant training specific to the individual becomes essential.
Management training and development continues for as long as the employee needs to contribute to achieving shareholder aspirations. That is, managers are enablers and problem-solvers. Management development aims to create effective managers, and even though it can be rigorous and academic, it is hands-on.
Let's review a few ways you can develop managers at your company.
Methods of Management Development
Even with different management styles, there are several suitable on-the-job management development techniques at your disposal. First, though, we need to delineate "on-the-job" and "off-the-job" management development methods. Those terms are obvious by themselves, so a table will suffice in showing a few examples under each one:
On-the-job Management Development
Coaching

Committee assignments

Job rotation

Multiple management

Position rotation

Project assignments

Selected readings

Understudy
Off-the-job Management Development
Case studies

Conference method and Conference training

Multiple Management

Roleplaying

Sensitivity training

Special meetings

Stimulation

Structured insight
#1 – Coaching
Coaching involves pairing a senior manager with an understudy. The superior plays the role of coach or guide, communicating essential knowledge and skill to the trainee. Details of the right things to do and how to do each one are crucial parts of this process. There's also comprehensive instruction on correcting errors and improving performance.
The way corporate coaching works is similar to how sports coaches observe and analyze athletes with the goal of improving their overall performance. Managerial development through coaching enables high-level interaction and rapid performance feedback.
It's necessary to point out that not all managers function well as coaches, even though they're excellent at fulfilling managerial duties. Coaching works proportional to the ability of the coach in question. Here are a few reasons why coaching works:
It involves one-on-one interfacing.

It is available as soon as the CEO has ample time for it.

It can take place physically or through virtual means, including phone, email, chat, or video conferencing.

It affords the trainee the benefit of expert feedback.

It ensures that weaknesses and problem areas are readily identifiable, particular developmental needs.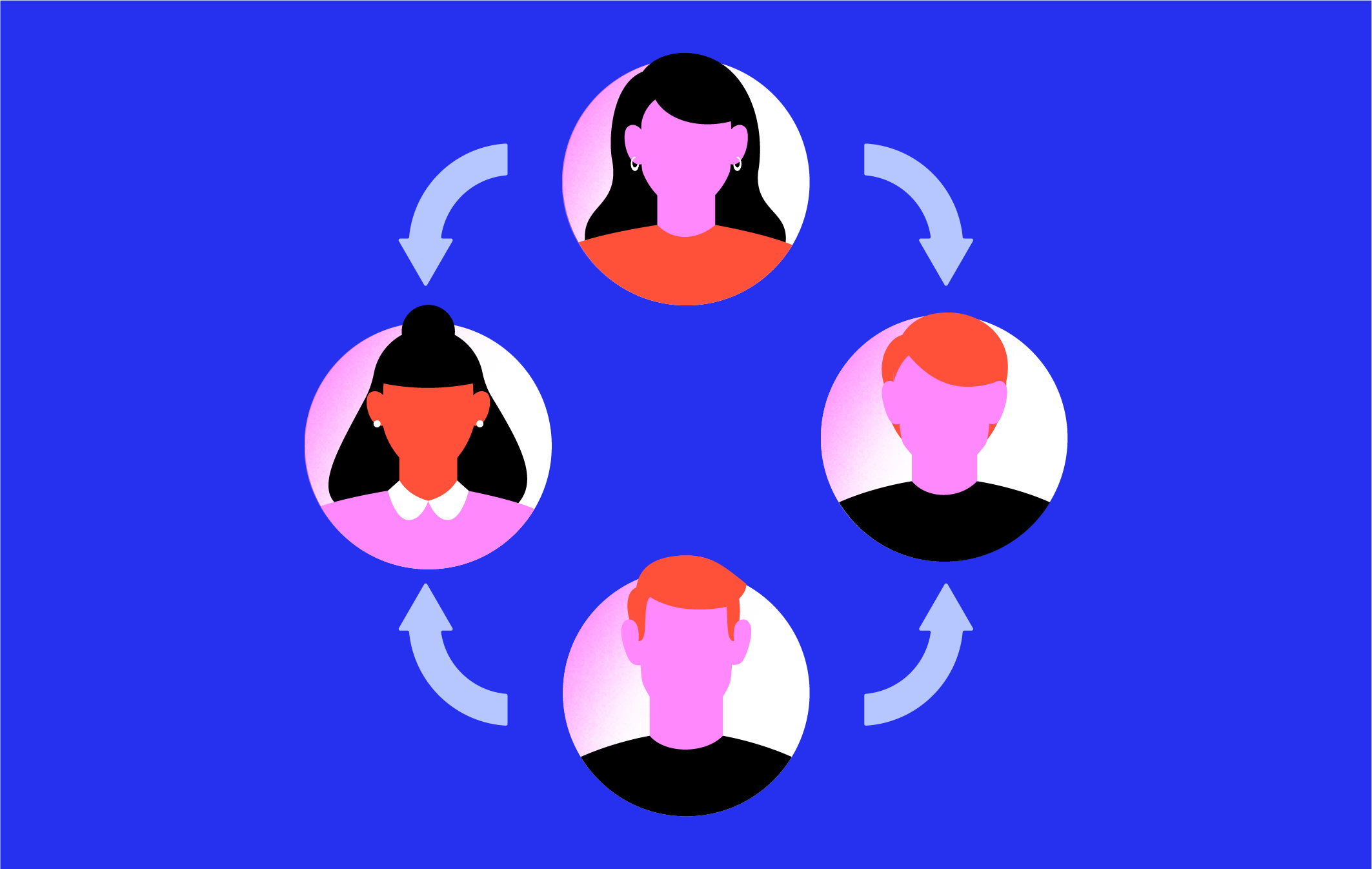 #2 – Rotating jobs
Job rotation means moving executives from one task or project to another for learning purposes.
Rotations typically last between 6 and 24 months long. A management trainee gains ample experience in one unit, division, or department, before qualifying for substantive promotion into such a position. It enables them to acquire requisite skills and a comprehensive outlook crucial for higher management roles.
Job rotations also minimize work monotony while promoting inter-departmental cooperation; specialists gain more rounded knowledge of their workplace, too, allowing them to make better decisions over the long term.
One of the critical outcomes of job rotations in management development is that trainees become more suited for more diverse responsibilities at the upper levels of the organization. At the least, the organization maintains an untapped bank of potential to draw on in the crisis.
Despite its strong positives, an extensive rotation program often commands high developmental costs. Here are some of those advantages:
It offers employees a chance to expand their KSAs by involving them in different departments, projects, and scenarios.

It helps employees to identify the KSAs they require for management and what areas they need to improve.

It prepares employees to embrace top management responsibilities.
#3 – Mentoring
When a senior employee undertakes the responsibility of raising a junior employee to qualify for a management role, that's mentoring. It gives the latter guidance on organizational philosophy and practice.
Mentoring can be informal and has little formal structuring compared with coaching. Mentoring can help executives learn a lot and develop critical management skills. It also quickly teaches the nuances of working with people from diverse backgrounds, cultures, languages, and personalities.
Mentors can help executives ease into their roles while assessing their performance on key metrics. They can recommend appropriate training after assessing peculiar problems, weaknesses, processes, and projects that demand specific proficiency.
A few points worth mentioning on mentoring include:
Its focus on developing the attitude

Its suitability for management-level employees

Its facilitation by an in-house person

Its focus on one-on-one interaction

Spotting weaknesses and possible areas of improvement
#4 – Job Instruction Technique (JIT)
The Job Instruction Technique or JIT is a strategy to develop employees with management knowledge, skills, and attitudes. There are four identifiable steps in the JIT:
Planning, where you break down the required work in writing. The trainee and trainer need to understand the documentation to proceed.
Orientation, where you create the environment for training success.
Present and Trial, where the trainer provides an overview of various aspects of the work. The trainee rehearses the steps to surface areas they need to improve.
Follow-up, where the trainer ensures the trainer routinely monitors the trainee afterward to ensure that bad work habits do not take root.
Conclusion
Other on-the-job management development methods include multiple management, special projects, and committee assignments. All these methods are adaptable to different management styles. Management methods off-the-job include programmed learning and the case study method. It goes to show that developing and training managers or potential managers is essential to organizational sustainability.